On the 27th November the Higher School of Economics will be 23 years old. The last year has been filled with new experiences and achievements and not just in research and education. Let's look back at what has happened to the university over the last twelve months. Here are eight things you know might not know...
On Tuesday, December 1 st  2015, Mr.Rüdiger von Fritsch, Ambassador of the Federal Republic of Germany to the Russian Federation, will meet with HSE students. The meeting will address issues related to the future of German-Russian relations.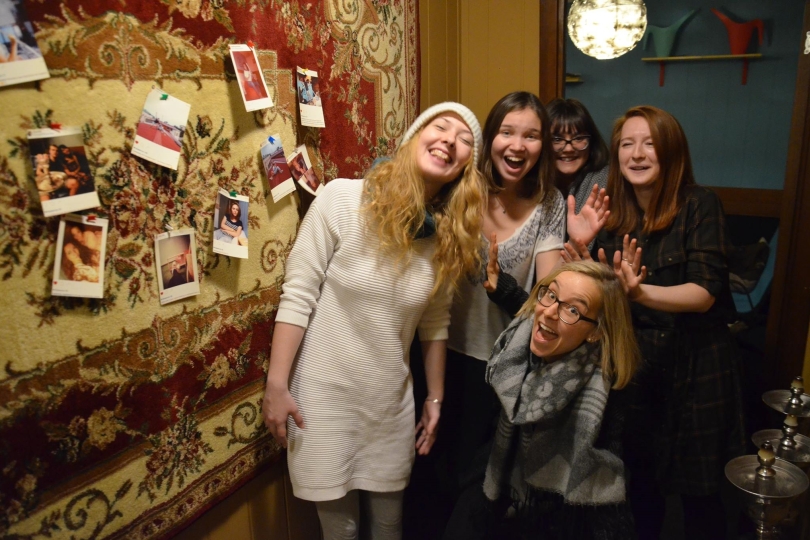 Language Tandem, a new project at HSE in Nizhny Novgorod, has been launched. The project involves 15 international exchange students, who came to Nizhny Novgorod from France and Italy, master's students of Global Business from Austria and Italy, who have just started learning Russian, and 15 Russian students from various faculties who are studying foreign languages. The participants shared their impressions of the first meetings.
HSE Extreme Sports Club invites students, lecturers, and graduates of all HSE campuses as well as their families and friends to spend a week in Finland from 31st January to 6th February 2016. Finland is a great destination if you enjoy snowboarding, ice fishing and other winter activities. Registration is open until December 31.
The sports tourism contest where teams of four (hence the name) compete against each other was held in the Greater Moscow Area. Hundreds of teams from all over Russia and Belarus took part. HSE was represented by 11 students and 3 alumni. The events included long distance running and crossing ravines with ropes. 
Annual survey on university life will be conducted in November. Students will get an opportunity to voice their opinions, evaluate different university services and suggest ways to make HSE better.
HSE is beginning to nominate candidates for the annual university prize Golden HSE. All staff, including international faculty are invited to nominate their favourite candidate.  HSE Academic Secretary Natalia Savelieva explains why you should seize this opportunity to show appreciation for your colleagues.
On November 18-20, Green HSE is organising another electronics collection. Anything collected will be sent for recycling at the Petromax factory in Lobnye. 
The student society Green HSE and the School of Design are organising a marathon transforming old electronics into art. Art Electronics Days began on 29th October and will end with the announcement of a winner on 20th November.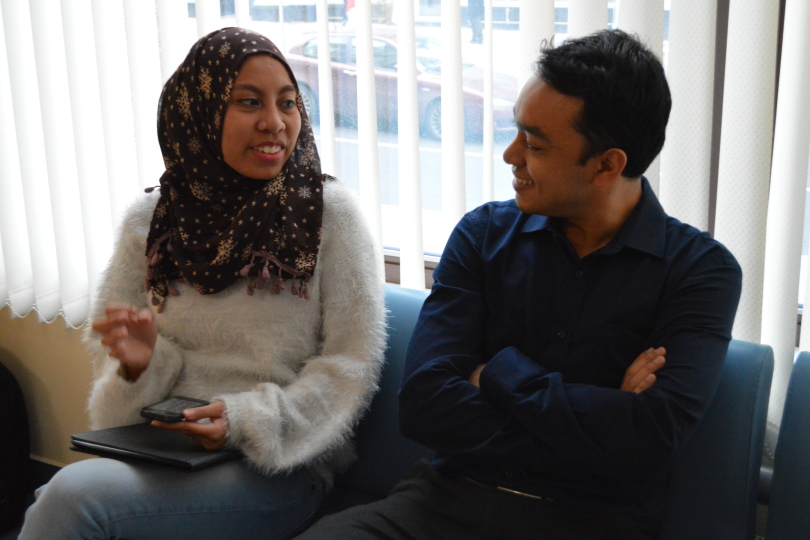 Wanda Umagapi and Isa Muhammed from Indonesia have come to HSE in order to study on the English-taught master's programme in Political Analysis and Public Policy. They hope to learn how to deal with major issues in their country. In an interview with online student magazine ReadSquare they share their experience of living and studying in Russia.