On Sunday, October 16, 2016, the Moscow Subregional Contest of the ACM International Collegiate Programming Contest (ACM ICPC) will take place at HSE. The Faculty of Computer Science will serve as a contest hosts for the second year in a row. To take part in the quarter finals, a team of three students must be formed and registered before October 9 (23:59:59).
in sailing was the HSE team's achievement at the 29th Moscow Student Sport Games, which were held on September 25 at the Klyazminsky reservoir. The HSE team scored 60 points in the regatta.
Students from universities in Russia and abroad have until October 31st to submit their applications for HSE's open competition for research conducted in business informatics, computer science, mathematics, media communications, and political science.
This year, HSE welcomes more than 200 international students on mobility programmes (academic exchange, Semester in Moscow, DAAD, and others), as well as more than 150 international students who have enrolled in the university's undergraduate and Master's programmes. These students represent more than 60 countries from every continent.
On September 27, the 6th International Festival of Audiovisual Anthropology 'Days of Ethnographic Cinema' starts at the Museum of Moscow. Our guide will show you why not only professionals should go to this event and what's remarkable about its programme.
The Student Initiative Support Centre has announced that applications are now being accepted for the 2016 Autumn Student Project Competition.  There are no limits to project themes; they may involve an adaptation or media project, as well as cover sports, cultural or social topics. The main idea is that they are supposed to bring an improvement to HSE. Applications can be submitted by both individuals and groups, but projects must be led by an HSE student.
The HSE Printing House has been granted the right to provide commercial services for HSE students and staff, as well as for other individuals and organizations. Previously, it was only able to support HSE departments after receiving written requests from their heads. We are now pleased to invite everyone who needs printing, copying, binding, lamination, and other related services.
HSE has gradually begun transitioning payment of scholarships to VTB 24 cards. Cards will initially be issued to first-year Bachelor's, Specialist and Master's students. Scholarship payments for first-year students will be transferred only to VTB 24 cards.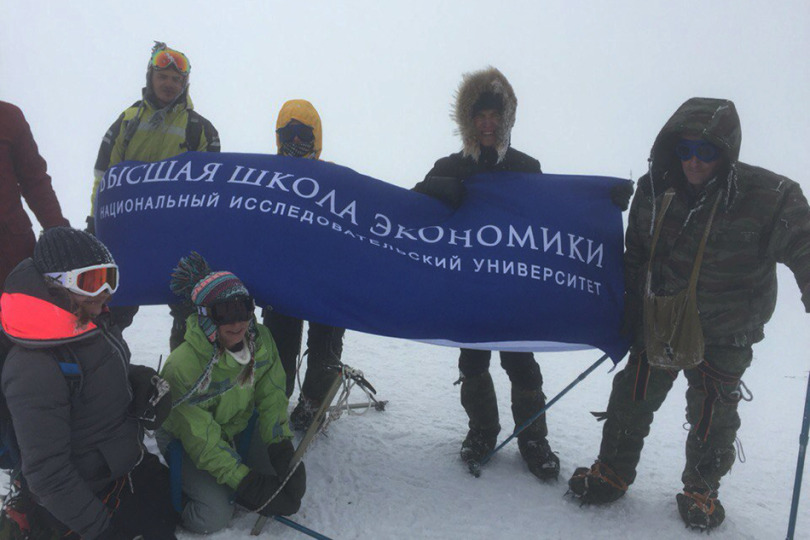 Members of HSE's Extreme Sports Club again reached the top of Russia and Europe's highest peak on Mount Elbrus in August of this year. All participants in this ascent received the title of 'Alpinist of Russia'. Below we present a diary of their trip, covering such topics as a thunderous snowstorm during their ascent, eating lunch at Yury Vizbor's favorite café and much more. 
Don't miss the most important backpacking and camping event of this autumn, the 26 th  HSE Open Tourist Rally! The dates are September 17 – 18, 2016. The event has been organized by the HSE Tourist Club, part of the HSE Extreme Sports Club since 1999.