On June 27, the first cohort of HSE Preparatory Year graduates received their diplomas after passing the exams. Launched in 2015, the programme offers international students an excellent opportunity to develop their Russian language skills and prepare for Russian-taught programmes at HSE and other Russian universities. This year, approximately 90 people from over 30 countries studied in the programme, which included several tracks – economics, humanities and science.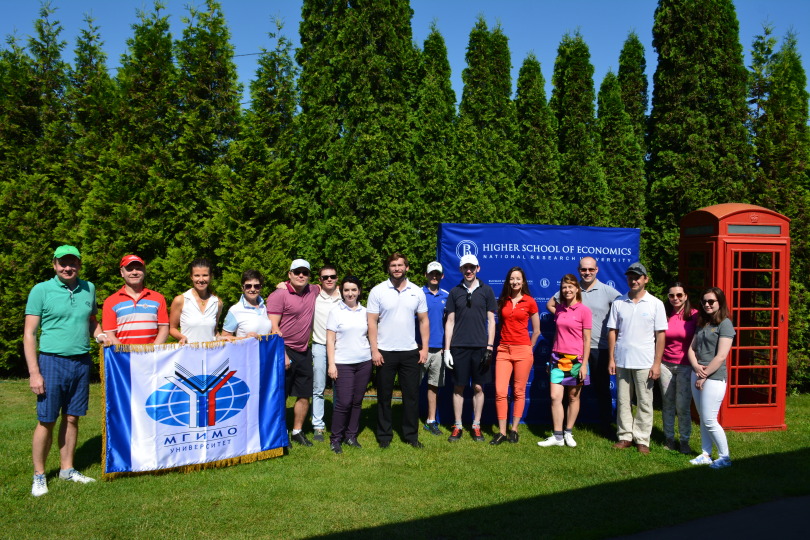 Moscow City Golf Club has hosted the Moscow Alumni Golf Tournament, organized by the HSE and MGIMO Alumni Associations
Bob Jennekens studied commercial law and STI policy at Maastricht University but worked on his master's thesis under the supervision of professors from two universities and came to HSE to defend it.
June 20th marked the start of HSE's third Summer University. This year's programme saw the participation of students from 25 different countries.
This summer, the HSE Extreme Sports Club invites HSE students and staff members to go on trips along Karelian rivers and in the Caucasus mountains.
Ivan Lysko, a professional rugby player, played for Russian national youth teams at both the European and World championships, and today is Vice President of the Russian Rugby Premier League and coach of the HSE team. He told us about the benefits of this sport and about how to join the rugby club at HSE.
The first 'I Like Trip' festival was held at HSE Media courtyard, 2/8 Khitrovsky Pereulok. During the day, visitors had the chance to sample national dishes cooked by HSE students from all over the world, learn folk dances (and other kinds of dance), find the job of your dreams in tourism at the careers fair, and get some inspiration from open yoga classes. You could also choose how to spend this summer with the student travel club 'I Like Trip' or HSE Tourism Club.
In May, the HSE Voronovo Learning Centre hosted the International Spring School on Human Rights, a five-day educational retreat organized jointly by the HSE Department of Public Policy, the University of Bologna and the International Institute of Human Rights in Strasbourg.
On May 16-18 the first annual BRICS conference focusing on the interaction of the social sciences were held in National Research University Higher School of Economics.
From May 30 to June 19 students can vote for HSE's best teachers of the academic year. This year there is no need to come to the university to vote. Students and alumni can submit their scores online via LMS.