HSE's family of international students grew even larger in January when over 50 students arrived to study for the duration of the spring semester. They come from all over the world — Europe, Asia, North America, and even the Caribbean.
One fifth of all disciplines at HSE are taught in English. The classes are taught both by HSE lecturers and visiting international professors. For several years now, the curriculums have been published in Russian and English. Starting this year, exchange students can create their individual timetable with the help of online tool. For full-degree students, the timetable is now also available in English.
On January 29, Thomas Espy, a student in the Population and Development Master's programme at HSE, presented a report entitled 'Mapping Xenophobia in Russia'. During his presentation, he highlighted his paper's linear analysis of xenophobic attacks in the Russian Federation and a network analysis focusing on nationalist groups, as well as recommended areas of focus for Russian policymakers.
Sophia Cao is an international student taking a semester at HSE Moscow. She attends courses at the World Economy and International Affairs Faculty and at the Public Policy Department. Sophia chose to take a semester in Moscow after she joined the AIESEC global citizen programme, which aims to empower young people to make a positive impact on society. She told HSE News how one thing led to another.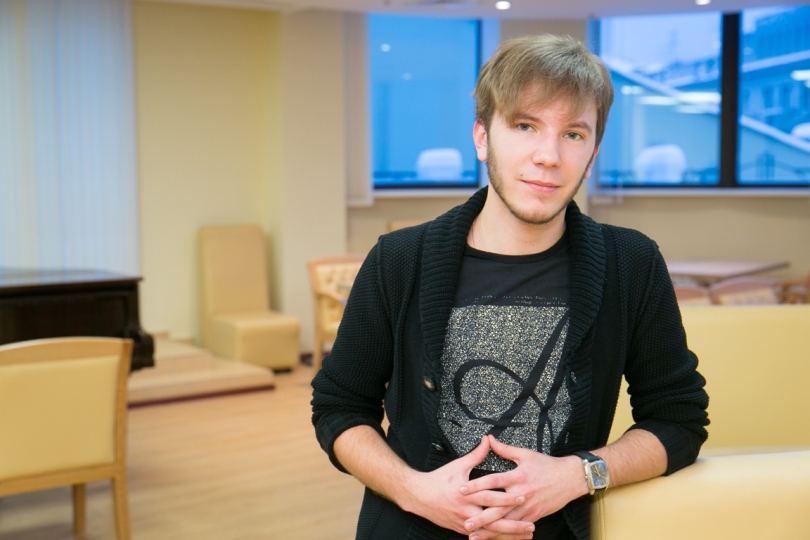 In December 2015, HSE elected its first Student Ombudsman — master's student Ivan Chernyavsky. In an interview with HSE, Ivan talks about his upcoming plans, as well as the problems that he already faces in his new role as Ombudsman.
Interested in learning more about international programmes at HSE? Open House events are being held across HSE campuses in Moscow, St. Petersburg and Nizhny Novgorod. Prospective students and their parents are invited to attend and learn about HSE's English-taught education programmes.
Like any major academic institution, the Higher School of Economics offers teaching in both traditional educational programmes and various shorter formats. The Summer University which began two years ago and gives students from other universities the chance to attend additional courses during the summer vacation, falls into the second category. It provides opportunities to study with particular professors and helps students decide how to pursue their academic interests in the future.
HSE Nizhny Novgorod invites prospective foreign students and their friends to come to the campus and to see HSE life from the inside.
Since 2013, the German Academic Exchange Service (DAAD) has cooperated with HSE. This year, a record number of scholarship places will be available for German students to study in HSE short-term programmes through the Go East initiative.