STUDENT SUPPORT
Thank you for choosing our university for your international study experience. It is a great honour and pleasure for the International Students Support to have you with us.
This website is intended to serve as a quick reference whenever you encounter a problem or simply have a question. It will prepare you for life and study in Moscow and answer at least some questions that might arise during the first days of your stay.
Our office assists exchange and visiting students on any matters related to their stay in Moscow. Full-degree students enjoy the support of their respective programme offices and use our site for information about student life at HSE.
We wish you success and many wonderful discoveries!
On August 20, the third Summer University at HSE drew to a close. More than 100 foreign participants spent several weeks in Moscow, as well as one week each on the St. Petersburg and Nizhny Novgorod campuses. Some of them have decided to extend their stay at HSE for a while longer.
A project led by a group of HSE students and alumni called The Language of Generations has won a competition held by the Vladimir Potanin Foundation that is designed to recognize projects with social significance. The idea behind the project is to introduce foreign students of Russian to senior citizens from Russia. As a result, students will gain additional language practice, and older people will have the opportunity for additional communication.
Jonathan Gerhard from James Madison University spent one semester studying in Math in Moscow programme run jointly by HSE, Moscow Center for Continuous Mathematical Education, and Independent University of Moscow. During his time in Russia Jonathan took intensive maths courses, studied the Russian language and traveled to several Russian cities.
Students who choose to study in another country always find that the decision comes with a number of challenges. Distance from home, language, strange rules and regulations, and general cultural differences can make the experience both difficult and rewarding at the same time. Coming to Russia to study at HSE is no exception.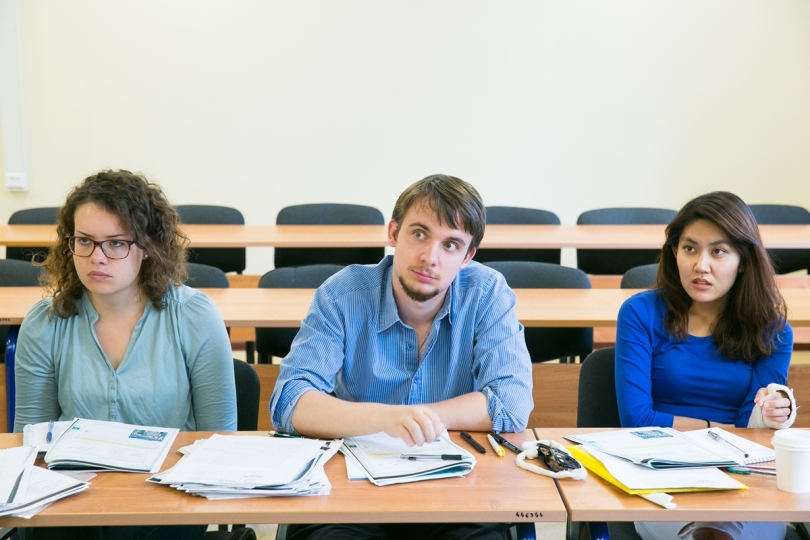 This summer, over 100 international students attended the Summer University at HSE. Of all the courses offered by the programme, Russian as a foreign language is especially popular, with more than 50 students enrolling. Maria Shilankova, RFL teacher, and Oksana Chernenko, Director of the Summer University, spoke with HSE News Service about the educational process and the students' achievements.
David Damtar from Ghana and Samrat Sil from India are both pursuing Master's degrees in Applied and Interdisciplinary History at HSE St Petersburg. HSE student Julia Nikolaenko talked with them about their academic backgrounds, reasons for choosing HSE, and impressions of life in Russia.
The SNU programme (Seoul National University) was held in Moscow for the second time as part of HSE's Summer University programme. This time, five groups of Korean students came to study Russian, three of which began studying from an absolute beginner level, with the other two groups having already studied it at home in Seoul.
From July 15 to August 7, 2016, a festival of jam is taking place all around Moscow. Thirty three festival sites located in central Moscow and in all of the city's administrative areas sell honey, fruit, nuts and souvenirs, as well as 200 varieties of jams, including such exotic sorts as lilac, chamomile, rose petal, dandelion, honeysuckle, coffee, chili, and aubergine jam. Guests of the festival can also participate in about 1,000 creative and athletic workshops.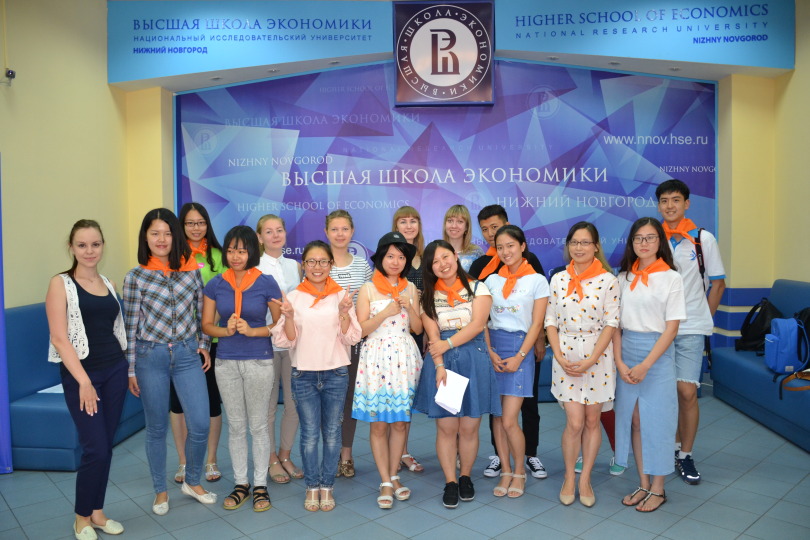 Every summer students from Chongqing's Southwest University of Political Science and Law come to HSE Nizhny Novgorod to study Russian and learn more about Russian culture and cuisine. 
The Centre for Youth Studies is hosting a delegation of British students for the second year in a row. On June 26, 2016, a month-long internship for students from The University of Birmingham Centre for Russian, European and Eurasian Studies (CREES) started at HSE. This internship is developing into something of a tradition.