Jonathan Gerhard from James Madison University spent one semester studying in Math in Moscow programme run jointly by HSE, Moscow Center for Continuous Mathematical Education, and Independent University of Moscow. During his time in Russia Jonathan took intensive maths courses, studied the Russian language and traveled to several Russian cities.
Students who choose to study in another country always find that the decision comes with a number of challenges. Distance from home, language, strange rules and regulations, and general cultural differences can make the experience both difficult and rewarding at the same time. Coming to Russia to study at HSE is no exception.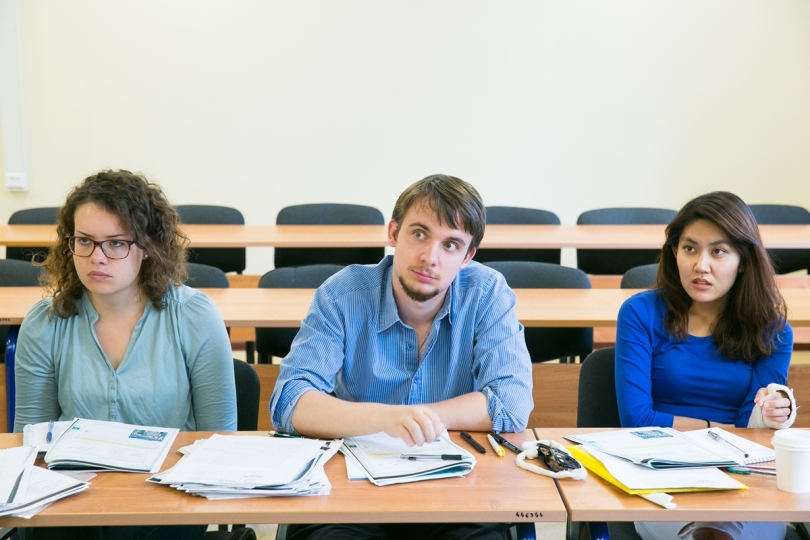 This summer, over 100 international students attended the Summer University at HSE. Of all the courses offered by the programme, Russian as a foreign language is especially popular, with more than 50 students enrolling. Maria Shilankova, RFL teacher, and Oksana Chernenko, Director of the Summer University, spoke with HSE News Service about the educational process and the students' achievements.
David Damtar from Ghana and Samrat Sil from India are both pursuing Master's degrees in Applied and Interdisciplinary History at HSE St Petersburg. HSE student Julia Nikolaenko talked with them about their academic backgrounds, reasons for choosing HSE, and impressions of life in Russia.
The SNU programme (Seoul National University) was held in Moscow for the second time as part of HSE's Summer University programme. This time, five groups of Korean students came to study Russian, three of which began studying from an absolute beginner level, with the other two groups having already studied it at home in Seoul.
From July 15 to August 7, 2016, a festival of jam is taking place all around Moscow. Thirty three festival sites located in central Moscow and in all of the city's administrative areas sell honey, fruit, nuts and souvenirs, as well as 200 varieties of jams, including such exotic sorts as lilac, chamomile, rose petal, dandelion, honeysuckle, coffee, chili, and aubergine jam. Guests of the festival can also participate in about 1,000 creative and athletic workshops.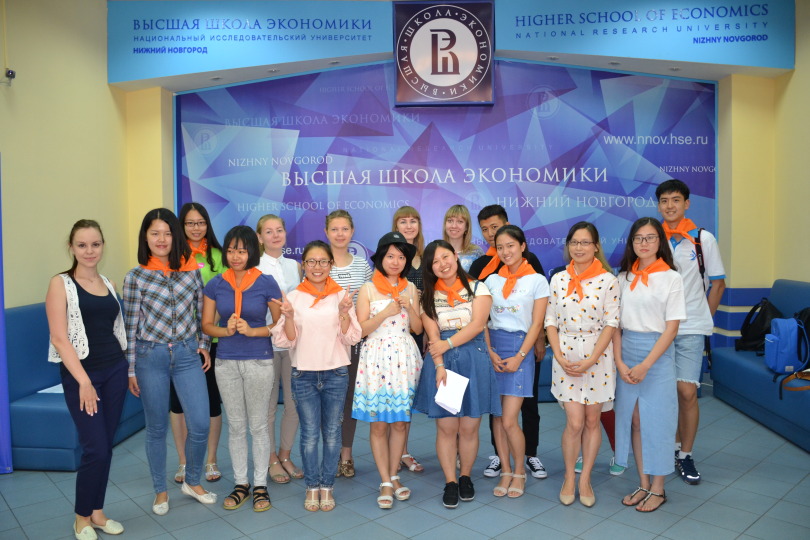 Every summer students from Chongqing's Southwest University of Political Science and Law come to HSE Nizhny Novgorod to study Russian and learn more about Russian culture and cuisine. 
The Centre for Youth Studies is hosting a delegation of British students for the second year in a row. On June 26, 2016, a month-long internship for students from The University of Birmingham Centre for Russian, European and Eurasian Studies (CREES) started at HSE. This internship is developing into something of a tradition.
The Higher School of Economics has selected its Best Teachers of 2016. This year the voting process was different from previous years', and First Vice Rector Vadim Radaev explains how.
HSE Faculty of Law delivered a course on Jurisprudence for exchange students from the Nice Sophia Antipolis University as part of long-term ties between the universities. This was the first student exchange under the partnership agreement between the two universities. HSE plans to further develop this partnership programme.