June 20th marked the start of HSE's third Summer University. This year's programme saw the participation of students from 25 different countries.
This summer, the HSE Extreme Sports Club invites HSE students and staff members to go on trips along Karelian rivers and in the Caucasus mountains.
Ivan Lysko, a professional rugby player, played for Russian national youth teams at both the European and World championships, and today is Vice President of the Russian Rugby Premier League and coach of the HSE team. He told us about the benefits of this sport and about how to join the rugby club at HSE.
The first 'I Like Trip' festival was held at HSE Media courtyard, 2/8 Khitrovsky Pereulok. During the day, visitors had the chance to sample national dishes cooked by HSE students from all over the world, learn folk dances (and other kinds of dance), find the job of your dreams in tourism at the careers fair, and get some inspiration from open yoga classes. You could also choose how to spend this summer with the student travel club 'I Like Trip' or HSE Tourism Club.
In May, the HSE Voronovo Learning Centre hosted the International Spring School on Human Rights, a five-day educational retreat organized jointly by the HSE Department of Public Policy, the University of Bologna and the International Institute of Human Rights in Strasbourg.
On May 16-18 the first annual BRICS conference focusing on the interaction of the social sciences were held in National Research University Higher School of Economics.
From May 30 to June 19 students can vote for HSE's best teachers of the academic year. This year there is no need to come to the university to vote. Students and alumni can submit their scores online via LMS.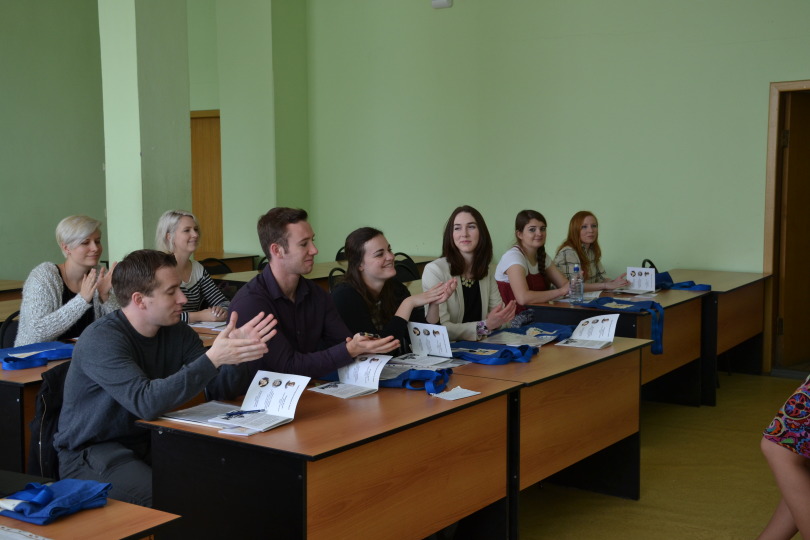 Ten students from the Brigham Young University (Utah, USA) have arrived in Nizhny Novgorod for the Summer School on Russian Language and Culture. Between now and midsummer the students will attend lectures on intercultural communication, literature and Russian history as well as improving their knowledge of Russian.
HSE's volunteer organisation, which is made up of student 'buddies' who help foreign students adapt to life in Russia, has become a part of the Erasmus Student Network.
The Master's programme in System and Software Engineering aims to provide students an opportunity not only to acquire the knowledge and experience they need in their chosen profession, but also to help them generate a systemic view on bringing resolutions to the difficult professional challenges they are certain to face in the future. Academic Supervisor Dmitry Alexandrov talks about programme features and international students share their experience of living and studying in Moscow.