Accommodation in Moscow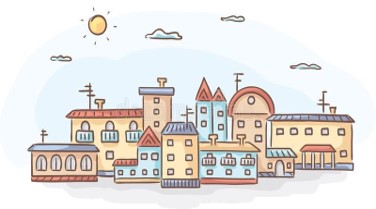 HSE University is expanding, improving, and trying to make learning equally comfortable for all students. Unfortunately, HSE dormitories cannot accommodate all international students in need of housing. Therefore, HSE is developing alternative housing options for students who do not receive accommodations in the HSE dormitories.
For students admitted to state-funded places, i.e. with a 100% scholarship from the Russian government ('quotas'), the distribution model will not change.
Fee-paying students and students with partial grants will be able to participate in the new student housing programme, which will provide assistance with finding an apartment or room for rent, and, if necessary, roommate pairing.
Learn about the advantages of the new accommodation system, how to apply for financial assistance, and how to quickly find a roommate by visiting the Student Housing Office website.
Accommodation in the HSE dormitories
Dormitory places will be allocated via applicants' personal accounts. You will get access to the Dormitory section in your personal account, once you've completed the Enrolment Consent and Recognition of Foreign Education and (or) Qualifications sections. Therefore, by the time you visit International Admissions Office to submit your documents, a place at the dormitory will have already been assigned to you.
All questions related to check-in can be asked by e-mail zaselenie@hse.ru, as well as Liubov Barminova, Svetlana Shikova, Elena Grishkova.
Upon check-in you need to submit to the dormitory administration:
Accommodation referral;

Your passport + copy of ID page;

Migration card;

The results of the first PCR test and the second PCR test (in case you passed the express test upon arrival at the airport);

A COVID-19 vaccination certificate with a notarized translation into Russian or English (if available);

A vaccination certificate or a copy of the certificate of preventive vaccinations (as per Form No. 156/y-93) *must be translated into Russian or English;
Medical insurance, including a medical examination, as well as certificates confirming negative test results for HIV, hepatitis B and COVID-19 (the latter using the PCR method);

Medical certificate as per Form No. 086/y issued based on the results of the medical examination under the VHI policy (medical examination must be completed as soon as possible after check-in).
Payment
Dormitory tenancy fees shall be paid by residents for each period, starting from the check-in date (when they start occupying a respective living space in a dormitory), every month and no later than the 10th day of every month that follows the payment period, as per their respective Agreements.
Payment steps
- Pick-up a payment form at the dormitory administration;
- Fill in your name and pay the amount at a local bank;
- Submit the payment receipt to the dormitory administration

or you can pay accommodation fee online:https://pay.hse.ru/en/moscow/prg


For detailed information please read the Dormitory Internal Rules
Accommodation in alternative housing options
As part of the new programme, the University will provide additional information and organizational services to help students with housing.
The Student Housing Office will help you choose alternative accommodation options. The staff of the Office will advise on all issues related to the search for housing, and will also provide support to students living in rented apartments in case of housing or domestic issues.
To submit a preliminary housing request, please fill in the form in the relevant section of your HSE applicant personal account, choose the type of housing you need and submit the request. You must be registered as HSE University applicant in order to be able to submit a housing request. You can also book accommodation using the link.
Available accommodation options on the website of the Student Housing Office.
Learn more about alternative housing options:
Frequently asked questions
First Vice-Rector Alexander Shamrin on the service model for student accommodation - Youtube;
Head of the Student Housing Office Dmitry Ryndin on student housing options in Moscow - Youtube.