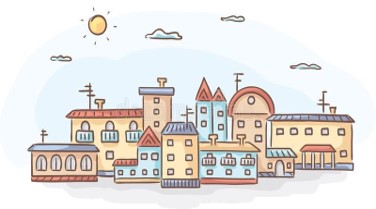 Dormitory places will be allocated via applicants' personal accounts. You will get access to the Dormitory section in your personal account, once you've completed the Enrolment Consent and Recognition of Foreign Education and (or) Qualifications sections. Therefore, by the time you visit International Admissions Office to submit your documents, a place at the dormitory will have already been assigned to you.

Upon check-in you need to submit to the dormitory administration:
Accommodation referral (printed from your personal account);

Your passport + copy of ID page;

Migration card;

The original of

the HSE health certificate

(signed and stamped by a doctor in your home country) *must be translated into Russian;
A vaccination certificate or a copy of the certificate of preventive vaccinations (as per Form No. 156/y-93) *must be translated into Russian;

Health insurance policy.
Important! An accommodation referral is valid for definite period of time starting from the date when it was issued. Therefore, within the indicated timeframe, the respective resident must check-into the dormitory, or inform the International Admissions Office (inter@hse.ru) or Office for Dormitory Support (zaselenie@hse.ru) of the reason why he/she cannot move in.
Payment
Dormitory tenancy fees shall be paid by residents for each period, starting from the check-in date (when they start occupying a respective living space in a dormitory), every month and no later than the 10th day of every month that follows the payment period, as per their respective Agreements.
Payment steps
- Pick-up a payment form at the dormitory administration;
- Fill in your name and pay the amount at a local bank;
- Submit the payment receipt to the dormitory administration

or you can pay accommodation fee online:https://pay.hse.ru/en/moscow/prg


For detailed information please read the Dormitory Internal Rules
Contacts
International Student Support Centre
We are part of Department of Internationalisation
Address


11 Pokrovskiy Bulvar, office 626D
Visiting hours


Mon.— Fri., 10:00 — 19:00