Student Documents
Student ID
---
A Student ID is an official document confirming that you are an HSE University student.
This document is prepared by your Programme Office based on the directive on your admission / transfer / reinstatement. This is the document that you can use to acquire all of your other academic documents.
To prepare a Student ID, you need to bring a photo (size 3 * 4 cm, matte only, both colour and black & white may be accepted).
Your Student ID will be ready within 3-7 business days.

Electronic ID Badge
---
To access the HSE buildings you will have to get an electronic pass. This can be done at Pass Desk:
Take your student ID, temporary pass and passport. You may have to queue as the office can be quite busy during the first weeks of September.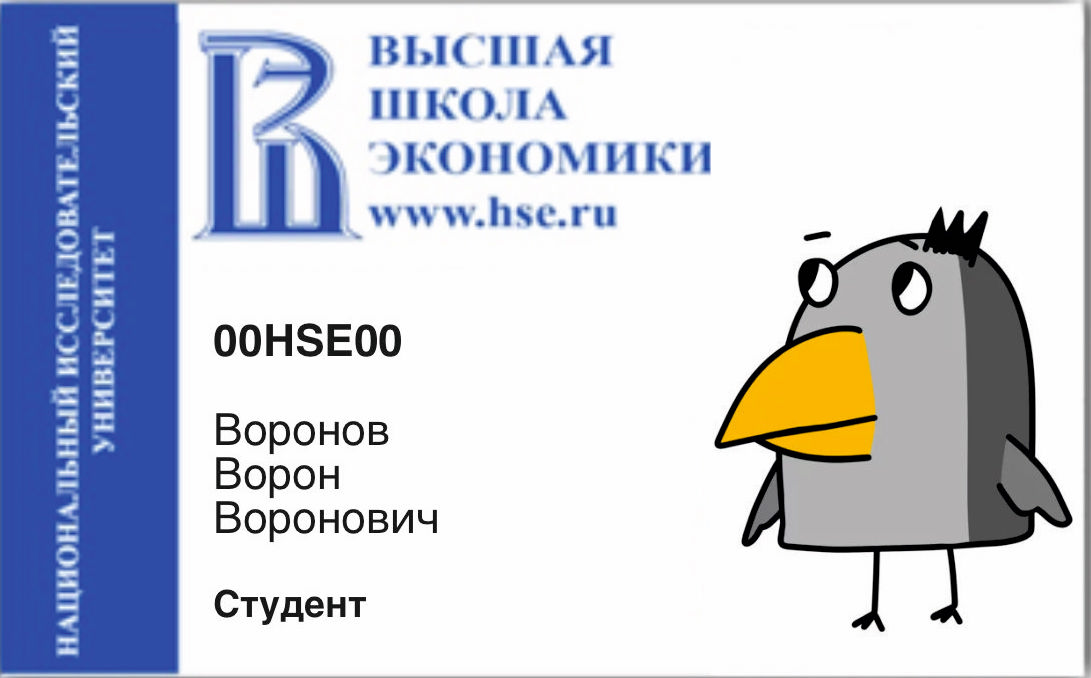 Library Card
---
To register in the Library and receive a library card number, you must fill out the online form https://elib.hse.ru/e-resources/library/appl_form_eng.htm
The library card will be linked to your e-badge and the HSE App X, which will allow you to borrow books from all parts of the University Library.
To obtain remote access to electronic resources of the Library, fill out the form at https://library.hse.ru/en/e-resources

Social (Transport) Card
---
Social card is used as a transport card to take public transport in Moscow (metro, buses, trams, trolleybuses) at a lower price.
It must be activated and then refilled every month, separately for the metro (at a metro cashier's) and the ground public transport (in grey ticket kiosks).
Check if your name (your full name in Cyrillic, written as in your visa) is on the social card database so that you could apply for the card.
1 month after submitting your application you can check if your social card is ready (enter your application No. and your passport No.).
How to apply for a Social Card.

Scholarship Bank Card
---
Scholarships are paid to MIR Scholarship Cards. To get a Scholarship Bank Card, you need to send a photo/scanned copy of a notarized translation of your passport and registration, to std@hse.ru.
Please make sure to put 'MIR Scholarship Card from HSE (in Russian - "выпуск стипендиальной карты МИР от ВШЭ")' in the subject line of your e-mail. You will then get a reply with further instructions.
You may also bring an application and copies of documents to Office K-422 (3a Krivokolenny Pereulok). Office hours: Monday to Friday, 9.30am till 6.00pm (break from 1pm till 2pm).


Passport Translation
---
If you require translation services, please send a request to: translation@hse.ru with scans of your passport and visa attached.
Other Documents (Certificates, Directives/Referrals)
---
If you need any other paper, please contact your programme's manager.