Several weeks before the beginning of each semester all international exchange students are informed about the start of course enrollment period. Enrollment for courses at HSE University is done via Learning Management System (LMS).

Students use it to
Study training materials;
Perform different types of academic activities (upload assignments, term papers, pass tests);
Communicate with teachers, study offices and other students;
Check their grades in the electronic grade book.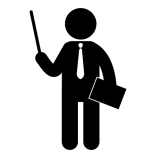 Professors use it to
Share training materials;
Assess students' knowledge with tests;
Maintain students' performance logs;
Collect and store individual student or group assignments (essays, term papers, projects etc.);
Communicate with students and advise them.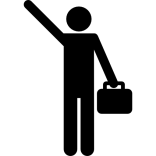 Study Managers use it to
Check students' registration for courses and their performance log;
Communicate with students and consult them;
Publish announcements and add events.
You are welcome to look through How to use LMS instruction for more information.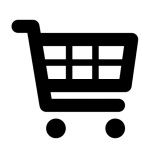 Official registration for courses starts 2 weeks before HSE course selection period also known as "shopping period", that allows every international exchange student to attend the courses you are interested in and decide whether you want to officially enroll for them.
Shopping period lasts for three weeks after the start of each semester.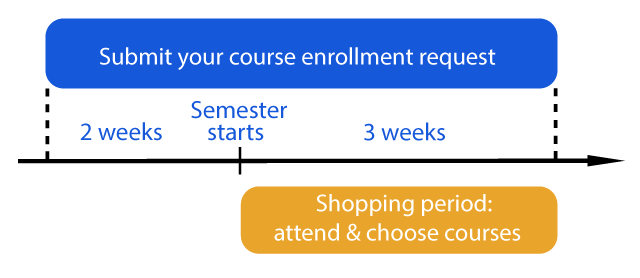 You can enroll for courses or even drop them via LMS at any point during shopping period.
NB! You will have your Learning Agreement signed only after the end of the shopping period!
FAQ
Who will assist me on academic matters?
Learning Management System (LMS);
HSE University e-mail password recovery;
Your study plan (course drop/course enrolment)
You are welcome to contact your study manager. Check the list of the study managers for fall semester 2020.
How can I find a timetable for courses?
How can I drop courses after the shopping period?
Contacts
Student International Mobility Office (SIMO)
Visiting hours
Mon.— Wed., 10:00 — 13:00
Thu. — Fr., 14:00 — 17:00