Settle in at the Dormitory
How can I get a place in an HSE dormitory?
Every exchange student is guaranteed with a place in an HSE dormitory. When filling in your online profile in ASAV, please make sure you check 'Yes' in the 'Dormitory' field.
How do I know what my dormitory number is?
You will receive a dorm allocation file around a week before your arrival date.
What documents are required for moving into the dormitory?
passport
migration card
health certificate signed by a physician in your home country
medical insurance meeting requirements listed here.
More information about medical insurance policies is provided here.
What are the dormitory rules that I should follow?
Pay on time (you can pay for the dormitory here);
Keep your room neat & clean;
Leave the kitchen clean;
Use electrical appliances in designated areas;
Discard rubbish in designated areas;
Keep quiet from 11 p.m. until 9 a.m;
Change the linen & the towels once a week.
What should I avoid when staying at the dormitory?
Using electrical appliances (stoves, boilers, irons, etc.) in your room;
Loud noises;
Smoking, drinking alcohol, using drugs;
Bringing pets into the dormitory.
Contacts
Student International Mobility Office (SIMO)
Visiting hours
Mon.— Wed., 10:00 — 13:00
Thu. — Fr., 14:00 — 17:00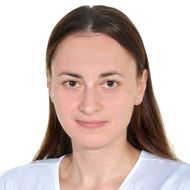 phone: +7 (495) 772-9590, then dial extension 27806