Digital Tools
HSE University e-mail
All international students are provided with HSE University email addresses. During your stay at HSE University all emails and notifications from Student International Mobility Office (SIMO), professors and programm managers will be sent there.
Access: https://mail.yandex.ru/.
Your login and initial password for accessing your HSE University's e-mail will be sent to your personal e-mail address prior to the start of your courses;
Check your HSE e-mail address daily and use it to contact SIMO, your instructors and other University staff.
SmartLMS
HSE University's virtual learning space brings together all participants in the learning process;
teachers can upload course materials, assignments and tests, while students can submit their assignments and works.
Information for signing in:
Students can activate their accounts in SmartLMS by using their login (login@edu.hse.ru) and password to their HSE University e-mail account.
My HSE Services Account
Used to ask for IT-support.
How to access:
Students can access their MyHSE Services account by using their HSE University e-mail login and password (login@edu.hse.ru).
To reset your HSE password, you will need to confirm your telephone number and add/update your personal e-mail to your personal account via MyHSE Services. This will allow you to change your password easily in future.
Online Timetable
Gives access to students' and instructors' personal timetables.
For access:
HSE AppX
It is the most useful mobile app for HSE University students. It can give you quick access to your timetable, course grades, building maps and a library card.
Contacts
Student International Mobility Office (SIMO)
Visiting hours
Mon.— Wed., 10:00 — 13:00
Thu. — Fr., 14:00 — 17:00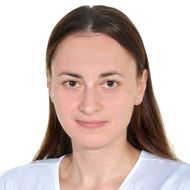 phone: +7 (495) 772-9590, then dial extension 27806