Student ID 
A student ID is an official document certifying that you are an HSE University student.
Exchange and visiting students can pick up their student ID at SIMO (Myasnitskaya 11, room 301) in exchange to:
1) Arrival form;
2) Copy of insurance;
3) Registration slip.

As soon as your documents are ready you will receive a confirmation by email.
Full-degree students receive their student ID from their programme manager after they are officially enrolled. 
A student ID allows students to apply for a social card (also known as transport card), which offers a significant discount on public transport in Moscow.
A student ID offers discounts and sometimes even free admission into some museums, theatres, cinemas, clubs, exhibition centres, and zoos. The student ID also allows for discounted purchase of railway tickets. On special occasions, some shops and cafes also offer certain discounts to students.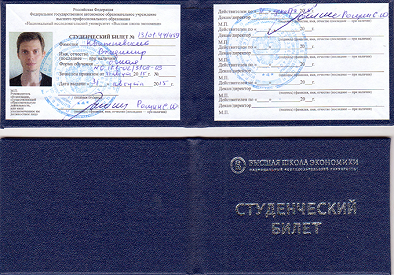 Pass card
The HSE pass card allows entry into all HSE University buildings.
All enrolled international students must apply for a regular student pass after they receive their student ID. 
It can be done at the Pass Desk:
In September at Shabolovka Ul .26, office 4110, from 10.30 AM to 7.30 PM (lunch break 1PM-2PM)
Starting from October at Bolshoy Trykhsvyatitelskiy per. 3, office 114, from 10.30 AM to 5.30 PM.  
Have your student ID and passport with you.

If you lose your pass and need immediate access to the HSE building at 20 Myasnitskaya Ul., please inform us immediately either at international.study@hse.ru or by phone and we will order you a quick one-entry pass card at the HSE University Pass Desk. A document proving your identity must be shown to receive a pass. To request a duplicate regular pass card - see the instruction above.
Social (transport) card
Enrolled students can start applying for the social card 10 days after receiving their student ID.
Social card is a used as transport card and take public transport in Moscow (metro, buses, trams, trolleybuses) at a lower price.
It must be activated and then refilled every month, separately for the metro (at a metro cashier's) and the ground public transport (in grey ticket kiosks).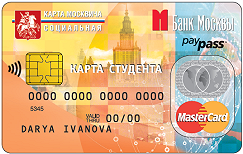 How to apply for the student social card (instruction)
Check if your name
is on the social card database so that you could apply for the card 
1 month after submitting your application you can check if your social card is ready (enter your application No. and your passport No.).
Scholarship Card (VTB24)
Only 1-year quota full-degree students will receive a scholarship card.
More details about how this card is applied for can be found here.
Library card
After you receive your student ID, you can pick up your library card and sign the service agreement at the main HSE University library within the designated visiting hours.
Enrollment documents (certificates, order/referral copies)
Full-degree students apply to their programme manager for enrollment certificates and/or copy of their quota referral (reference number).
Mobility (exchange/vitising) students may apply to the International Students support for enrollment certificates and copies of enrollment order.
Passport translation
May be required at the banks and Multifunctional Centres.
Email your request to translation@hse.ru with the passport scan attached.